We are delighted to let you know about our blog on Parenting Tips!
Veronica, myself and Emma will be sharing this with input from other members of the Lifestart Team.  Lifestart has over 30 years' experience in helping mums and dads (and others) understand how children develop. We think it is time to let everyone know about it.  Meet the team.
Meet Emma, our mother of 3 (toddlers), life & food loving gal.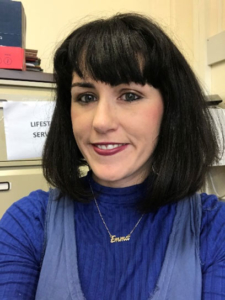 Hello – I'm Emma. I work as the administrator of Lifestart Foundation. I also have 3 young children aged 5, 3 and 1. I work two days as I'm trying to juggle mother hood with working life. I do love both my jobs, both enjoyable and busy at the same time. Motherhood being the busiest (stressful). I enjoy getting to work to get a warm cup of tea and a chat with people my own age!
Hobbies outside of work – I enjoy shopping, long walks on the beach, baking, cooking and day trips away with either my kids or my sister & mum.
I hope you look forward to our blog each week as I know when I had my first daughter, I thought – who has let me loose with this child? I thought I would need a book to tell me what to do!! Luckily, I knew about Lifestart and local Family Visitors. I enjoyed my monthly visit from the Family Visitor and it helped me with tips on when the child should be sitting, tummy time, screen time and what games are suitable for what age. Anyways enough about me, let's get this blog started (remember selfies are not my strong point, parenting is)!
Meet Veronica, our happy go lucky, auntie, cup of tea kinda gal.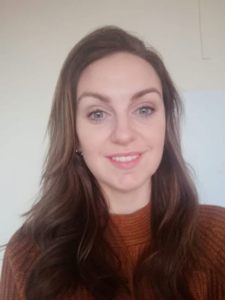 Hi my name is Veronica. I am the 'Shaping Ourselves and Our Children' (SOOC) Project Support Worker with Lifestart Foundation.
I am excited about beginning the Lifestart Foundation Blog with Emma and Mary because one of my passions in life is helping people and I think this is a great opportunity to help parents in their journey to become the best parents they can be by supporting them in helping their children reach their full potential. I come from a Psychology background and have worked mainly with children and adolescents. Something that always sticks out in my mind from those years is a saying 'Show me the child at 7 and I will show you the man'. I always wondered and was interested in this statement. To discover this is the truth was mind-blowing!
So, it is brilliant to be part of organisation that focuses on helping parents help children at this stage in their lives to become the best version of themselves now and for their future lives.  I think it is ground-breaking that everyone is starting to become aware of how important childhood is and how important parents, siblings, aunties, uncles, friends and basically everyone that is involved in a child's life is in forming that child's whole being, shaping them into the adult they become.
Just a little about me… I like the usual things shopping, socialising, love meeting new people, reading, I also enjoy sports (where I am little less active than I use to be) and occasionally walking. I am looking forward to chatting with you over the next coming months so feel free to comment below and ask any questions, remember there is no question too big or too small. Chat soon V😊
Meet Mary, our experienced mother of 3, go to gal.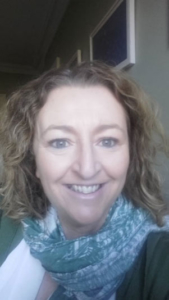 Hi, so I'm Mary, mum of 3 older children who are now 18, 20 and 23.  My working background is in Education, Family Learning and Community Development.  I love working with people and particularly enjoy working on projects where I get the chance to learn!
Since starting with Lifestart, the leading experts in the field of child development here in Northern Ireland and Ireland, I have lost count on how many times I've said 'OMG I wish I'd known that!!'  As a young mother there were so many times I hadn't a clue and can safely say there were many times I was just 'winging it'.  I know I was doing my best at the time, but it's like the team here at Lifestart have got the secret recipe (which really isn't a secret) on helping us understand how our children develop.
We are now (along with others from the Lifestart team) going to do a parenting tips blog on a weekly basis.  We hope you will join us on our journey and look forward to your comments and suggestions on what you would like to hear!